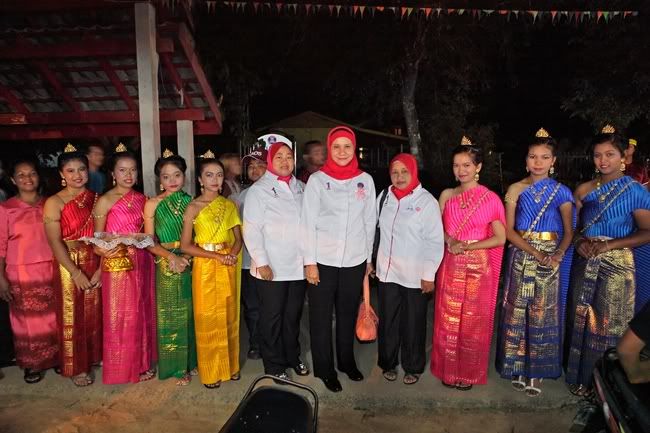 The welcoming committee at the temple's entrance.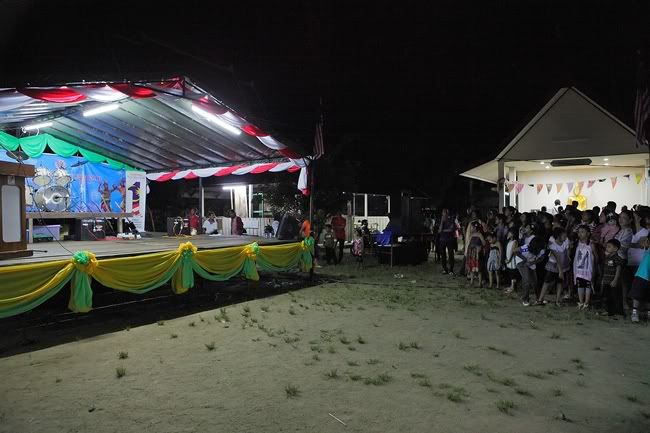 The simple stage and the Buddha statue in the background behind the audiences.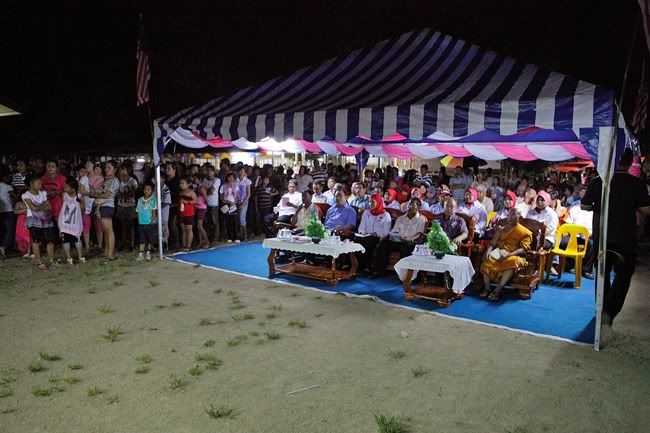 The vip pavilion for visiting community leaders.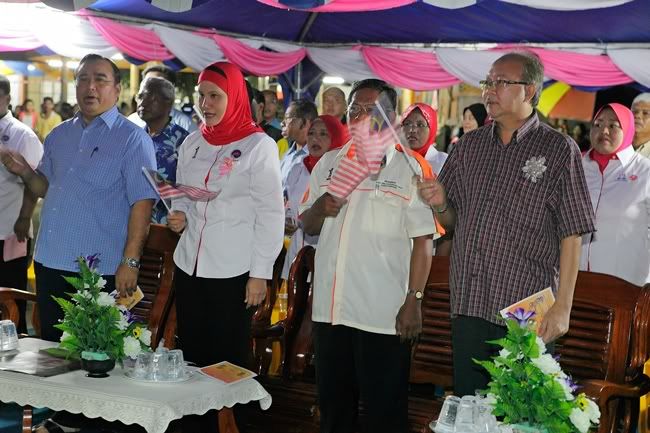 Starting off the festival with the national anthem.
The festival was held at Kampung Wat Peliang in Sungai Tiang, Kedah, Malaysia. Loy Krathong is a religous traditional festival held annually by the local Siamese community.
'Loy' literally means 'to float,' while 'kratong' refers to the lotus-shaped receptacle which can float on the water.
The Loy Kratong ritual is simple. One needs only to light the candles and the joss sticks, make one's wishes and let it float away with the current of a river or a canal.
It is a big event in Thailand, but locally unknown to most Malaysians that the festival is also celebrated here.
Kampung Wat Peliang is a small village where the Siamese folks are the majority. For this year, at Sungai Tiang, the village was chosen as the festival area by their leaders.
During the festival, there were the Loy Krathong dance and the "Menora" dance before the journey to the river to drift off the krathong.